Books
Railroad of Courage
This young reader novel about the Underground Railroad begins when Rebecca, a twelve-year-old slave in South Carolina, hears that Grower Brown plans to sell her father to another grower. Unwilling to accept the idea of slavery any longer, she shocks her parents by declaring that she will run away, with or without them. Despite their fear, they agree to go with her on the Underground Railroad to Canada. They are led by the famous Harriet Tubman, also known as Moses, the tiny but fiercely courageous black woman whom Rebecca comes to love. On their journey north, Rebecca and her family rely on the bravery of freed blacks and learn to trust white abolitionists. Grower Brown's daughter, Miss Clarissa, ventures into the Bayou of Death to warn them of imminent capture. A Canadian ornithologist, Alexander Ross, known as "the Birdman," stumbles upon the family in Tennessee and helps them make their way north on the Mississippi River. The family hides in a hearse, travels on a steamboat, and crosses Illinois by pumping hand carts on a rail line. Railroad of Courage offers young readers a fast-paced story of adventure. With the introduction of historical figures, the novel illustrates the injustice of slavery and the moral imagination of runaways and those who helped them to freedom.
To order this book, please contact Ronsdale Press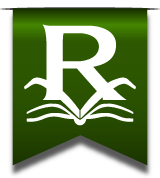 Our book is now available at Indigo/Chapters/Coles Stores all across Canada, at Amazon.com or Barnes and Noble.  Just type in the name of the book and you will find it.